3 Free resources to help you create a strong graphic design portfolio!
It is hard if you are trying to break in to the graphic design world and become part of an agency. You need a portfolio to show off in an interview but if you haven't gone to design school, it's hard to know where to start.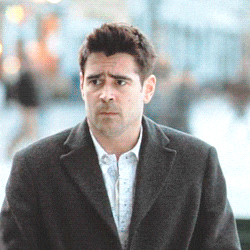 I strongly believe that if you're starting out, you need to try and find out what you enjoy doing and also test your creative ability. To do this, following realistic briefs with a time limit is a great way to prove to yourself and a prospective agency that you would fit in in the graphic design world.
Here are 3 resources that are incredibly helpful to test your ability as if you were a real graphic designer and build a portfolio:
1) Good Brief.
Good Brief is a random generator for design briefs. The website generates briefs with all the specifications for the design that a hypothetical client would give you. You can choose from many different types of design work and industries so that you always have fresh briefs to practice on. It is well worth using this resource thoroughly!
A great free resources to help you create a strong graphic design portfolio!
2) Tasty Tuts Graphic Design Series
Tasty Tuts is a Youtube channel run by Gareth David, a freelance creative specialising in design for Print & Digital, Branding & Web/UI. In this 4 part series, Gareth not only outlines what a good design brief is but also a downloadable closed brief for you to try. It is a very full example so great to try and then send to Gareth if you think it's good work!
3) Brief Box
Briefbox was set up by Joel Rosen; Creative Director of British design agency – ORCA. After seeing hundreds of portfolios and job applications come through the door, Joel was shocked at how many lacked design work that emulated real client based projects that his agency have to deal with on a daily basis. With Briefbox, it's quick learning in a realistic environment. Share your work with other designers and get noticed! Although you need to pay if you want to upgrade and use all of Briefbox's features, it is very reasonably priced!
Briefbox is an incredible free resources to help you create a strong graphic design portfolio!
I hope this blog post was helpful! Good luck designing.